Welcome to our class BLOG
Please visit this class BLOG page to find out about what we've been up to in our class.
Cricket Lesson number 6.
Today we have been learning how to correctly throw a cricket ball.
We have been focusing on perfecting our grip and our position, this has helped us to aim more accurately.
We would like to introduce you to our class caterpillars; Legoxbox, Waffle, Daphne, Max and Creative.
In Literacy we have been learning about 'The Bad-Tempered Ladybird'. The children have had to use adjectives to describe and compare the Bad-Tempered Ladybird and the Friendly Ladybird.
The children then had to pick their favourite Ladybird and say why it was their favourite, once they had done this the children were then able to design their Ladybird and then make it.
Have a look at the pictures below!!
This week we have been lucky enough to have a cricket coach come in and take our PE session. It was so much fun and we are looking forward to next week's lesson.
Welcome back to Summer Term 1.
I hope you all had a lovely Easter and are feeling refreshed and ready to start the new term.
This week in Literacy we have been focusing on spelling and punctuation.
In math we have been focusing on doubling. The children have been practicing counting in 2's up to 24 and then using this knowledge to help them solve doubling problems.
This week in Maths we have been focusing on solving problems relating to equal groups.
Here are some for you to try at home:
Miss Hair has 4 plates each plate has 3 cake on. How many cakes are there altogether?
Show me your answer using dots.
Mrs Dennis has 5 bowls each bowls has 5 strawberries inside. How many strawberries are there altogether?
Show me your answer using dots.
Thanks to our Eco-Councillors, Willow and Tilly, we now have a recycling bin. We are busy trying to use it instead of throwing things away.
4/3/19
World Book Day!
Today we celebrated World Book Day. In the morning Mrs Shami's class came to join us for some shared reading. The children really enjoyed talking to each other about their favourite books and characters.
28/2/19
We were very excited to have Craig back for our P.E lesson this week.
This afternoon the children took part in an exciting P.E lesson. We learnt lots of new games, developed our hand eye coordination and learnt how to negotiate space successfully. As requested by the children we ended the P.E. lesson dancing to 'Baby Shark'.
13/02/19
We have all been working really hard this week-particularly with our story writing. The children have changed the story of 'The Time of the Lion' to include their new setting and characters. We have also spent time enjoying a fun filled PE lesson, including exercising to the song 'Baby Shark!'. Take a look at the pictures below.
In maths we are learning our 2 times tables.
Bellow is a link for you to have a go at home.
https://www.bbc.co.uk/sport/av/supermovers/42675177
During literacy and topic the children have been writing super sentences using adjectives to describe different African animals. As a class the children came up with the idea of making some animal pattern cookies to represent their learning. The children picked their favourite four animals and created some animal cookies.
Have a look below at their fabulous designs and their super writing.
Smartie the penguins top tips for keeping safe online.
"Before you tap and click"
"You need to stop and think"
"And tell someone"
Try this maths challenge. You can draw dots to help you solve it. Miss Hair would love to see your answers. Enjoy!
How many different ways can you make 10?
I have done the first one for you.
10.1.19
During our science lessons we have been learning about The Big 5 and other African animals.
The Big 5.
Other African Animals
Lion Zebra
Leopard Giraffe
Rhino Wildebeest
Elephant Cheetah
Buffalo
The children have been comparing different animal prints, looking for similarities and differences. Learning about their habitats and the different food they like to eat. The children have been researching exciting fact about the different animals.
Did you know an adult Elephant needs to eat up to 150kg of food a day – that's 50 tonnes a year!
It has been a very busy first few weeks back after Christmas and all of the children have risen to the challenge of returning to their learning. It has been AMAZING to see how busy you have all been over the holidays, producing some wonderful homework. Please take time to look at the pictures of the homework below. I think you will agree there has been a lot of effort going into these projects! Well done!
It's dress rehearsal day! The children are all really excited. They have been working really hard to learn lines, dance moves and songs.
Good Luck Everyone!!
In Science and P.E we have been learning about keeping healthy.
We have been focusing on the different food groups, portion size and exercise.
Have a look at some of the photo's from P.E.
We have recently started our new text 'The Mousehole Cat'. We are really enjoying the story and we have talked all about the Mousehole Lights.
Why not go and see the Christmas lights in Mousehole when they are switched on.
The lights are due to be switched on Saturday 15th December at 5:20pm.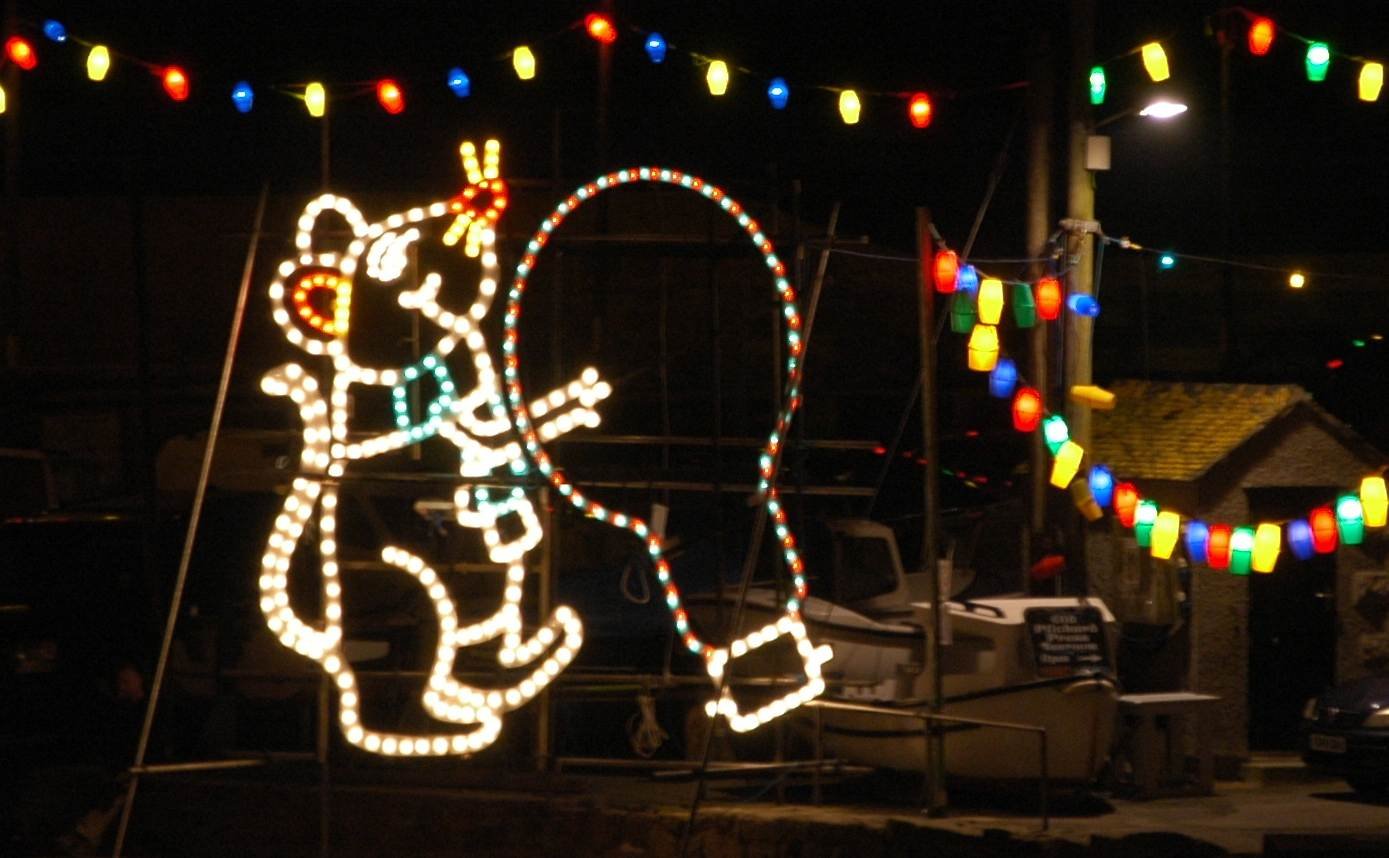 5.11.18
Class trip to Trevaskis Farm.
Today we had the exciting opportunity of visiting Trevaskis Farm to find out how they grow their fruit and vegetables.
We learnt why raspberries and strawberries grow in polly tunnels and the farmer showed us how they grow.
Raspberries grow up, up and around a cane, whereas strawberries grow down and wide. Both strawberries and raspberries grow in polly tunnels and are surround by trees to protect them from the cold and the salt from the sea.
Next we went to see the animals, we learnt about the South Devon cows, grey faced Dartmoor sheep and the British Lop pigs.
After we had seen the animals we all sat down and had our yummy lunches. After lunch we went on a treasure hunt and found our prizes.
Our task tomorrow is to write a recount about our visit to Trevaskis Farm.
Have a look below at some of the amazing recounts the children have had a go at writing.
8.10.18
Last week during literacy each child had a go at writing a list of ingredients needed to make turnip soup. The next step was for the children to have a go at writing a set of instructions on how to make the soup. Today the children finally got to make their own turnip soup.
We asked some of the children what they thought of the soup.
Here are their responses:
Gracie-Mae: "It is scrumptious."
Kizzy: "It tasted like turnip, it was creamy."
Theo: "It tasted funny."
Adam: "It is creamy."
Piran: "It tasted yummy."